WHAT'S HAPPENING?
An Afternoon With Jim Harnish
As a follow-up to his message from last week, we will be hosting a ZOOM conversation with Jim on Sunday, October 17 at 5 pm. Jim will elaborate further on his message and answer any questions you have on living a generous life, discipleship, and giving.
We know ZOOM can be challenging at times, so we will host a live "group" ZOOM in the Sanctuary for those who are interested.
ZOOM INFORMATION
Zoom Meeting Link
https://us06web.zoom.us/j/82107326055pwd=TTJZYkdQQWZTTFJwaUo2SWhRcVBXZz09
Meeting ID: 821 0732 6055
Passcode: 067904
Participate by Phone
(301) 715-8592
Meeting ID: 821 0732 6055
Passcode: 067904
Find your local number: https://us06web.zoom.us/u/kcUKvrWdsA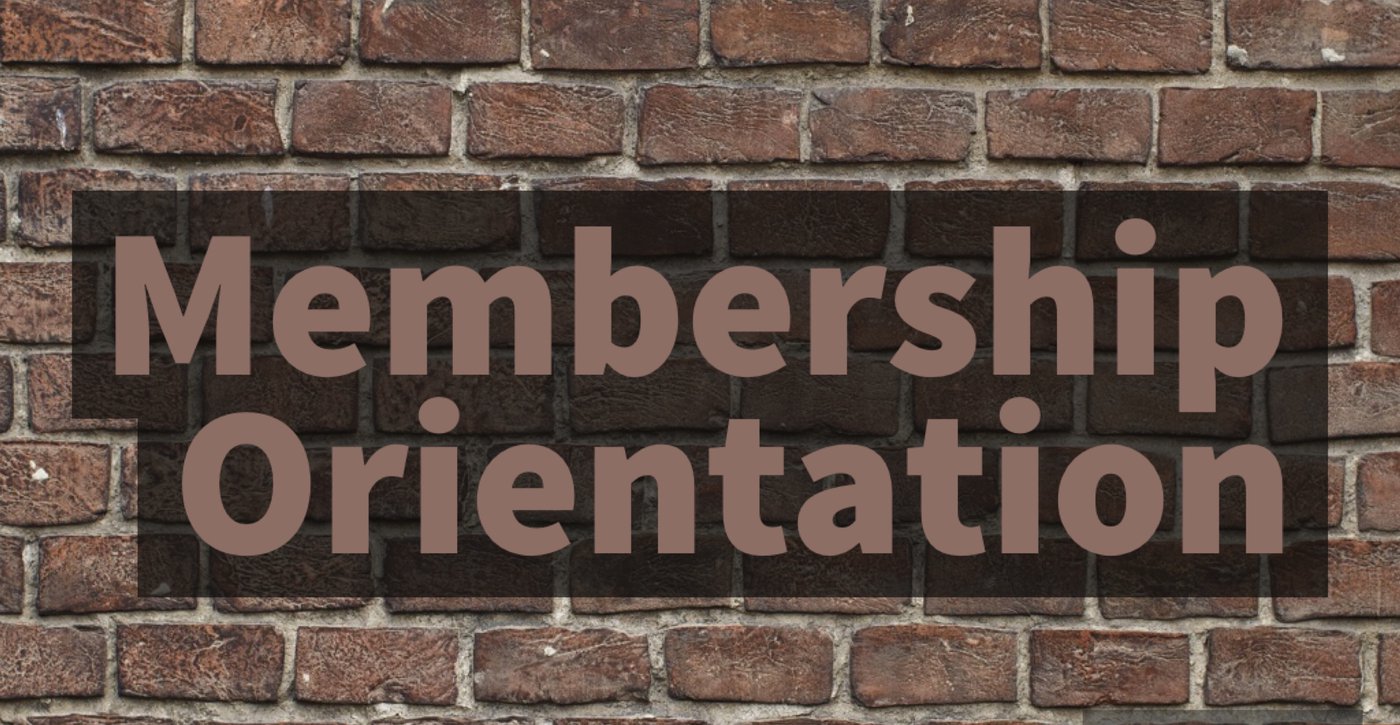 Membership Orientation
Interested in becoming a member of Clearview? Want to know more about the church and United Methodism? Come to our next Membership Orientation on Sunday, Nov 7, 11:15 am-1:15 pm. Pastor Erick will share about Clearview and the United Methodist Church, as well as answer any questions you may have.
A light lunch will be served, and childcare will be available by reservation. To sign up, use the clipboard at the front of the church or visit www.clearviewumc.org/signup. After the orientation, you will have the option to join the church during worship on Nov 14.
NOTE: Attendance at the membership orientation or participation in A Disciple's Path is required to join Clearview United Methodist Church.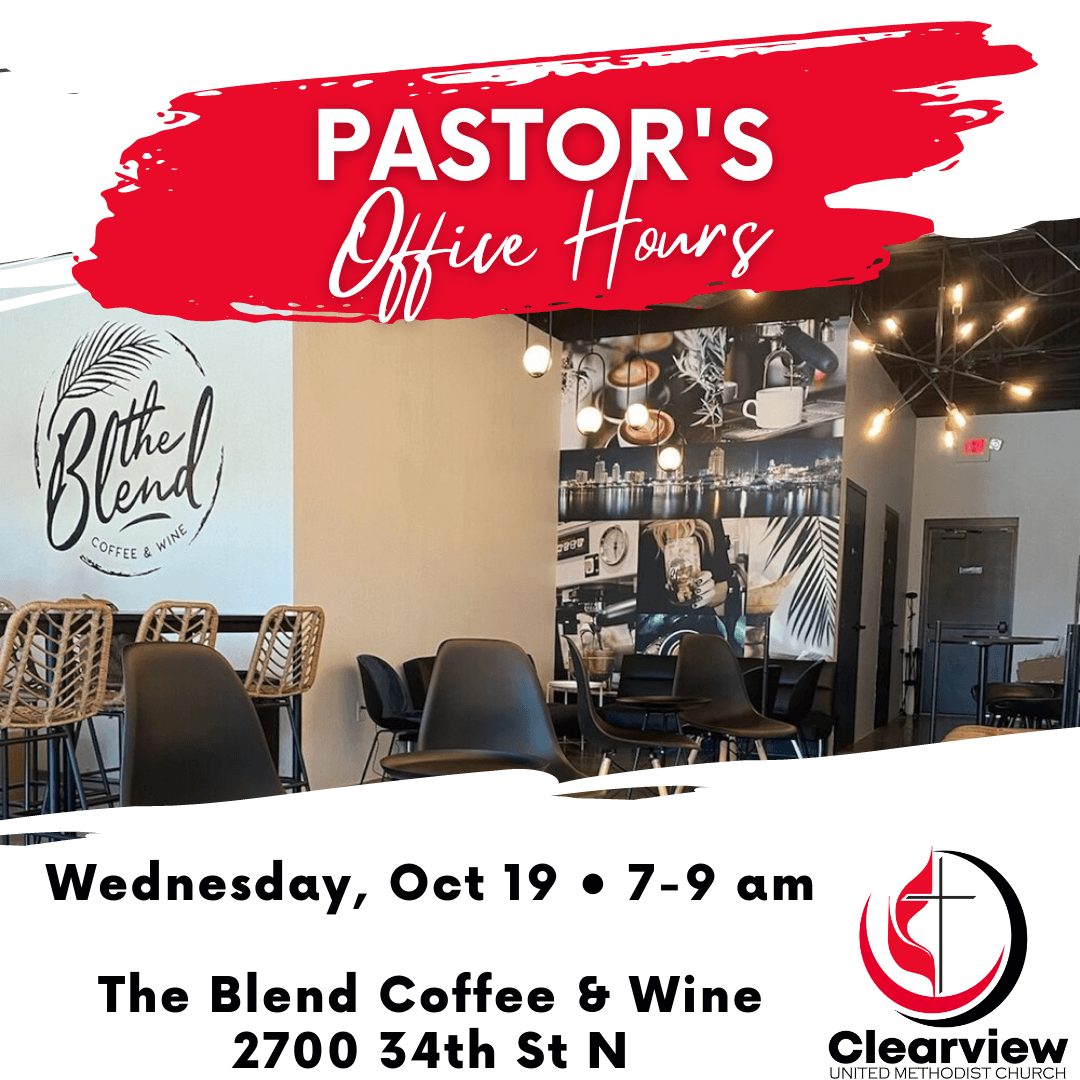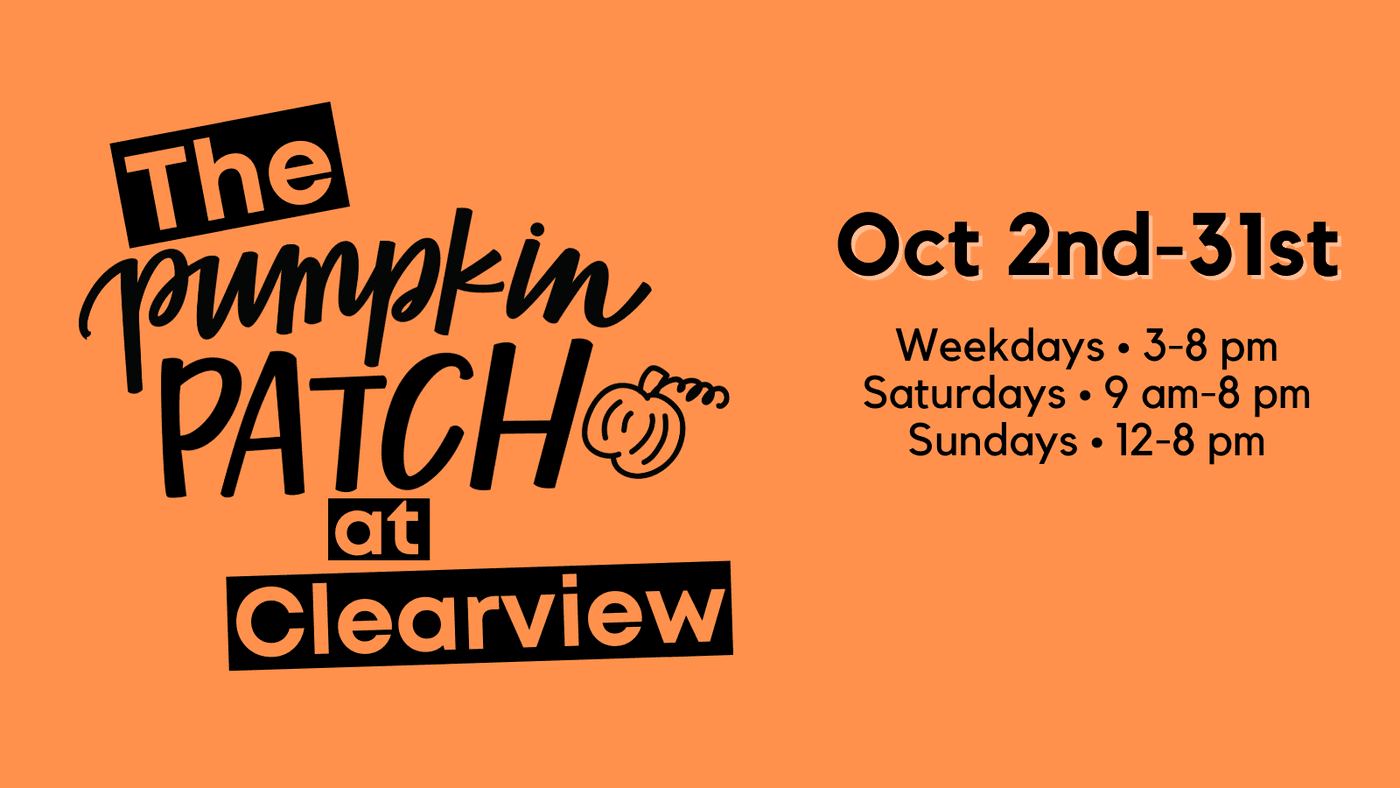 Pumpkin Patch 2021
Our Final Pumpkin Delivery
Pumpkin Patch Regular Hours
Sundays • 12-8 pm
Weekdays • 3-8 pm
Saturdays • 9 am-8 pm
Prayer Request Scribes
We are looking for some volunteers at the 8:30 and 10 am services to write down the prayer requests that are shared, so they can be added to the prayer lists for the week. If you are interested in helping in this way, contact Samantha or Pastor Erick.
Save The Date For Charge Conference
Please mark your calendars for our annual Charge Conference on Sunday, November 14 at 4:30 pm. Because of current COVID conditions, all charge conferences are being held online this year. We will host a live "group" ZOOM in the Sanctuary for those who wish to gather in person. The Charge Conference is open to all interested parties; however, only elected leaders of the church have an official vote.

Current COVID Protocols
We are following the guidance of the CDC, our local health officials, and the Florida Conference of The United Methodist Church. Additionally, we believe this is living out John Wesley's first general rule of "do no harm." The small act of wearing a mask is a significant way we love our neighbor during these difficult times.
Testing, Treatment & Recommendations in Pinellas County
https://covid19.pinellascounty.org/
Please contact the church if you have had a positive COVID test and have been on campus recently. This will help us to contact trace back to any individuals who may need to be notified of having close contact with you. Your privacy will be protected during this process unless you otherwise indicate it to us.
THE WEEK AHEAD
SUNDAY, OCT 17
Worship, 8:30 & 10 am – Sanctuary
Online Worship, 10 am – Facebook & Church Online Platform
Pumpkin Patch, 12-8 pm – Pavilion Field
An Afternoon with Jim Harnish, 5 pm – Sanctuary & ZOOM
MONDAY, OCT 18
Monday Night BS, 6:45 pm - Care & Share Room
Pumpkin Patch, 3-8 pm - Pavilion Field
TUESDAY, OCT 19
Pastor "Office" Hours, 7-9 am – The Blend • 2700 34th St N
Pumpkin Patch, 3-8 pm - Pavilion Field
AA (Spanish), 8 pm – Module #31
WEDNESDAY, OCT 20
Pastor's Bible Study: A Disciple's Path, 2-3:30 pm – Care & Share Room
Pumpkin Patch, 3-8 pm - Pavilion Field
THURSDAY, OCT 21
Food Pantry, 9:30-11 am – Outdoors (East Parking Lot)
AA, 11 am – Module #31
Pumpkin Patch, 3-8 pm - Pavilion Field
Handbell Choir Rehearsal, 6:45 pm - Choir Room
FRIDAY, OCT 22
Pumpkin Patch, 3-8 pm - Pavilion Field
AA (Spanish), 8 pm – Module #31
SATURDAY, OCT 23
Final Pumpkin Delivery, 8 am – Pavilion Field
Adopt-A-Block, 9 am-12 pm – 39th Ave N Parking Lot
Pumpkin Patch, 9 am-8 pm – Pavilion Field
SUNDAY, OCT 24
Worship, 8:30 & 10 am – Sanctuary
Online Worship, 10 am – Facebook & Church Online Platform
Pumpkin Patch, 12-8 pm – Pavilion Field